Saturday, July 1
7PM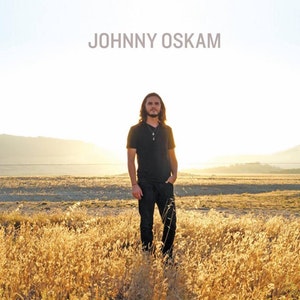 Jimi Hendrix once said: "Blues is easy to play, but hard to feel." The greatest blues guitarists are those who can connect the passion of blues, the movement of the soul and its faculties, to that of a guitar neck, and then to an audience. This is the connection that audiences have sought in blues music since its beginning on the cotton fields in the south, and this is the connection that will keep blues alive and well far into the future generations of society. In the words of Johnny Winter, "I'm still alive and well," and that's exactly where blues is today. But in order to perpetuate this desired connection of passion to the pentatonic scales, the blues needs a new generation of artists to carry that connection forward. At age 22, Johnny Oskam is among this new generation of blues artists.
A youthful and prolific guitar player, Oskam likes to push the boundaries of the blues by infusing it with rock and jazz, without abandoning the underlying soul and connection of blues. With the release of his debut album Soul Search on May 13, 2014, Oskam hopes to make blues a contemporary and living genre by creating well written music that remains faithful to its roots without being afraid to open the doors to other influences. All completely original material, Soul Search captures the raw emotion behind the blues, while bringing an original and electric energy that fans both young and old can appreciate. The album has songs that range from the melodic and beautifully arranged style of Eric Clapton to the nitty-gritty guitar riff based style of Led Zeppelin.
Johnny Oskam first landed on the music scene in Southern California when he was invited to play on stage with Jonny Lang a month before his 20th birthday. This incredible honor began the snowball effect of what would become an avalanche of success in only three year's time. Since then, Oskam and his extremely talented band have opened for artists such as Kenny Wayne Shepherd, Tab Benoit, Coco Montoya, Eric Burdon and Kim Wilson. Among these artists, Shawn Jones and Tab Benoit also have invited Johnny on stage to play a few songs. As time moves forward, Johnny Oskam and his band continue to gain attention from audiences and artists all over Southern California.
Johnny Oskam has been playing guitar since he was age 13. Since then, Johnny has demonstrated a virtuosic skill on the instrument, but there is a lot more to Johnny Oskam than just fancy leads and guitar playing. Behind Johnny's guitar strings is the depth of an old soul that the world needs to hear, see and experience. His voice, guitar and songwriting skills all culminate in his powerful presence to bring to an audience this very soul, a soul that has grown up listening and feeling the passion and connection of the artists that preceded him in the journey of the blues. Artists such as Son House, B.B. King, Albert King, Albert Collins, Jimi Hendrix, Eric Clapton and Stevie Ray Vaughan, as well as the latest generation of artists such as John Mayer, Derek Trucks, Tab Benoit, Matt Schofield, Philip Sayce, Doyle Bramhall II, Kenny Wayne Shepherd and Jonny Lang, to name a few, have all been instrumental in the shaping of Johnny's soul in a more profound way than just picking strings and playing notes. The essence of the blues, as it uniquely rings through the aforementioned artists' music, rings through Oskam's music as well.
Only $5.  21+.